Welcome to M.R.O / A.O.R.A.I.A.&nbsp&nbsp&nbsp&nbsp

---
MACEDON RANGES OBSERVATORY INTERNATIONAL TELESCOPE FACILITY
&nbsp&nbsp

---
The Macedon Ranges Observatory International Telescope Hosting Facility enables research in the areas of optical and radio astronomy, planetary studies, and space and atmospheric sciences by providing unique Telescope Hosting Services together with logistical support to users and research scientists.

MRO initiates and supports progress in the above areas by providing Telescope Hosting, On–site Logistical Support for Individual Users, Support for Research Programs and Assistance to Visiting Scientists, and extends available scientific opportunities by developing and implementing plans for future enhancements to M.R.O facilities and instrumentation.

Use of the International Telescope Facility (ITF) operated by MRO is available to all users and scientists from throughout the world to pursue imaging and research in both optical and radio astronomy, planetary studies and, space and atmospheric sciences.

M.R.O strengthens scientific and engineering research potential by supporting activities which provide undergraduate and graduate students with opportunities to further their education. MRO contributes to the general understanding and appreciation of the astronomical sciences by initiating and participating in public education and outreach programs.
---
M.R.O / A.O.R.A.I.A Latest News
---
From the Director: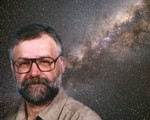 We are pleased to announce the launch of several new Special Features for our readers and members. For example, we now have a proper Welcome Page which includes such items as Special News Updates, Highlighted Images and other items as needed.
Our Project Image Gallery is also new and features the work of our Resident Astronomers here at the M.R.O.I.T.F.
Our Forum Facility has not changed and is progressing well with very interesting articles and posts by members uploaded daily. Several RSS News and Program resourses are also available within the Forum.
I would also like to take this opportunity to welcome John Gleason and Tom Davis to the Macedon Ranges Observatory as our newest resident astronomers. John is well known amongst astronomers world wide and is considered one of the finest H Alpha imagers out there. He is widely acknowledged as an accomplished deep sky observer and expert astrophotographer with over 25 years experience. During the past two decades he has produced professional results with a variety of astronomical cameras and instruments readily available to the amateur astronomer. His beautiful "Celestial Images" have been regularly published in magazines such as Sky & Telescope and Astronomy, as well as in commercial advertising and books.
Tom Davis is also well known with a long list of imaging achievements to his name. We look forward to the spectacular work this team will be producing shortly from our facility here in Australia.
Bert Candusio
---
CCD Highlights
---
Omega Centauri by Don Goldman
M.R.O Resident Astronomers and A.O.R.A.I.A Members regularly produce stunning Imaging Projects that not only contribute to our overall understanding of the Universe, but also highlight the diversity and beauty of the heavens.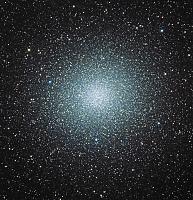 Omega Centauri had been listed in Ptolemy's catalog 2000 years ago as a star. Lacaille included it in his catalog as number I.5. Omega Centauri or NGC 5139 is a globular cluster of stars seen in the constellation of Centaurus, discovered by Edmond Halley in 1677 listed it as a Nebula. The English astronomer John William Herschel recognized it first as a globular cluster in the 1830s. It orbits our galaxy, the Milky Way. One of the few that can be seen with the naked eye, it is both the brightest and the largest known globular cluster associated with the Milky Way. Omega Centauri is located about 18,300 light-years (5,600 pc) from Earth and contains several million Population II stars. The stars in its center are so crowded that they are believed to be only 0.1 light years away from each other. It is about 12 billion years old.
Though it is not a star, Omega Centauri was given a Bayer designation. Unlike other globular clusters, it contains several generations of stars. It has been speculated that Omega Centauri may be the core of a dwarf galaxy several hundred times its present size, which was ripped apart and absorbed by our Milky Way galaxy. Omega Centauri's chemistry and motion in the galaxy is also consistent with this picture. According to new results by the Hubble Space Telescope and the Gemini Observatory, scientists seem to have found an explanation for peculiarities: a black hole at its centre with about 40,000 solar masses. This would also foster the theory that Omega Centauri is a dwarf galaxy.

Like Mayall II, Omega Centauri has a range of metallicities and stellar ages which hints that it did not all form at once (as globular clusters are thought to form) and may in fact be the remains of the core of a smaller galaxy long since captured into the Milky Way.
---
Copyright Notice:
---
© Macedon Ranges Observatory / International Telescope Facility, 2005-2007
Copyright of the material available at this site is owned by the Macedon Ranges Observatory / Remote Telescope Hosting Facility (M.R.O) and third parties and may only be used in the ways described in this Copyright Notice:
You may take temporary copies necessary to browse this site on screen
Unless otherwise stated, you may download or print a single copy of M.R.O copyright material for research or personal use; and
You must not change any of the material or remove any part of any copyright notice.
You are also directed to the Legal Notice and Disclaimer which contains important information for your visit and use of this site.
Requests for further use should be directed to: MRO Enquiries Email: mro@darksky.net.au
Copyright
: The text and images in media releases are M.R.O copyright. They may be used without further permission for the reporting of news and for private purposes. Images may not be used in connection with other news items that have no direct connection with the text of any Macedon Ranges Observatory media releases. Images used must have "© Copyright Macedon Ranges Observatory" displayed on or adjacent to the image.
Disclaimer
: Media releases have been made for the purpose of providing general information and should not be relied on in substitution for individual professional advice. Use of our Media Releases is also subject to our Legal Notice and Disclaimer.